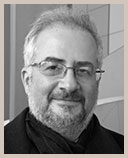 Alan Govenar (Playwright) is a writer, folklorist, photographer and filmmaker. He is president of Documentary Arts and co-founder of the Texas African American Photography Archive. Govenar earned a B.A. with distinction in American Folklore from Ohio State University, an M.A. in Folklore and Anthropology from the University of Texas at Austin, and a Ph.D. in Arts and Humanities from the University of Texas at Dallas. He is the author of 20 books, including "Texas Blues: The Rise of a Contemporary Sound," "Untold Glory: African Americans in Pursuit of Freedom, Opportunity and Achievement," "Extraordinary Ordinary People: Five American Masters of Traditional Arts," "Stompin' at the Savoy: The Norma Miller Story," "Deep Ellum and Central Track" (with Jay Brakefield), "Stoney Knows How: Life as a Sideshow Tattoo Artist," "Portraits of Community," and "The Early Years of Rhythm and Blues." His book "Osceola: Memories of a Sharecropper's Daughter" won First Place in the New York Book Festival (Children's Non-Fiction), a Boston Globe-Hornbook Honor award and an Orbis Pictus Honor award from the National Council of Teachers of English. Govenar has produced and numerous documentary films for broadcast and educational distribution, including The Beat Hotel, The Devil's Swing, Texas Style, Cigarette Blues, Stoney Knows How, The Human Volcano, The Hard Ride, Dreams of Conquest, and Little Willie Eason and His Talking Gospel Guitar. His film Voyage of Doom was co-produced with La Sept/ARTE for broadcast in Europe and with NOVA in the United States. Govenar's 52-part radio series Masters of Traditional Music was broadcast on more than 150 stations nationwide and was selected as the Best National Music Series by the National Federation of Community Broadcasters.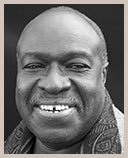 Akin Babatunde (Playwright/Director/Choreographer/Musical Arranger/Blind Lemon Jefferson) Mr. Babatunde' is an accomplished actor, director, writer whose theatrical career spans the regional-off- broadway- to international stages -film and T.V. He has been a resident company member of several prestigious theaters: Trinity Repertory Company, Alley Theater, La Mama Theater and the Dallas Theater Center. Mr. Babatunde' is a native of Brooklyn, New York and chooses Dallas as his artistic base.
As a writer Mr. Babatunde's work has been commissioned by Florida Stage, Dallas Office of Cultural Affairs, and Core Ensemble. His one man show Of Ebony Embers-vignettes of the Harlem renaissance and Before the Second Set- a visit with Satchmo he wrote with his brother, actor Obba Babatunde, that tours extensively. Babatunde' received the 2001 Leon Rabin Award with co-writer Alan Govenar for best new play Blind Lemon: Prince of Country Blues. His work has been awarded a Providence Journal citation, Dallas Observer Best of the Best, Dallas Critics Forum Award 1991, 2004, and 2009, KRLD community service award, 2004 Legacy of Success and the 2008 Jubilee Theater Mendie Award for his production of Blue. He was the recipient of the prestigious Individual Artists Grant and Award from the Palm Beach Cultural Council to create new works entitled Harvest of Lake Worth, Belle Glade, and Broward Voices. As a resident artist his play Harvest of Katrina Voices recently premiered at Southside on Lamar in Dallas. He holds a Masters of Arts degree in Humanities from University of Texas at Dallas. Babatunde' recently played Stephen Kumalo in the Southwest premiere of Lost In the Stars at Theater Three. His one man show Obituary recently played to sold out audiences garnering high critical appraisal at the National Black Theater Festival in Winston-Salem.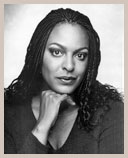 Inga Ballard (Ensemble) was last seen as Bernice Wade and Prologue Woman in the original production of Line in the Sand at Virginia Stage Co. Recent roles include Aunt Ethel, Mama and Topsy in The Colored Museum at Crossroads Theatre Company; Motor Mouth Maybelle in Hairspray, B.J in Smokey Joe's Café, Sarah's Friend in Ragtime and Queenie in Showboat at Sacramento Music Circus. Additional credits include Madame Thenardier in Les Miserables (IRNE nominee), Motor Mouth Maybelle in Hairspray (IRNE nominee), Miss Sherman in Fame and Saraghina in Nine at North Shore Music Theatre; Mable in Crowns at City Theatre, Pittsburgh; Alma in Yellowman at Pittsburgh Public Theatre; Sue Baylis in All My Sons at Actor's Theatre of Louisville; Anne Putnam and Sarah Goode in The Crucible at Syracuse Stage; Sarah's Friend in the 1st and 2nd National Tour of Ragtime; Ella in Ella at Arizona Theatre Co.; Mazeppa in Gypsy at Westchester Broadway Theatre and CA Musical Theatre. TV credits include "Law & Order: CI" and "All My Children," commercials and voice-overs. Inga received her B.A. in Drama from UC Davis and her M.F.A. in Acting from USC. Inga is proud member of Actor's Equity and SAG. Thanks Mom and Marjorie.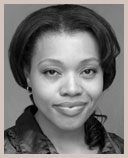 Carmen Ruby Floyd (Ensemble) attended an open call for Disney's The Lion King in her home town of Buffalo, NY, while performing in Ain't Misbehavin' as Armelia. She landed the role of Shenzi, the hyena and left Niagara University to be part of Toronto's original company. Since then she moved to New York performing on Broadway in Avenue Q and The Lion King. She has also performed Off-Broadway originating the role of Yolanda in Crowns (Audelco winner) and in Little Ham as Tiny Lee (Audelco nominee). She made her Carnegie Hall debut in the classic Showboat, specifically chosen by musical director Paul Gemignani. She lends her voice often for radio and television voiceovers. She has also been seen in various television series, morning/late night shows and commercials and will make her big screen debut in the upcoming movie Coach starring Hugh Dancy. Love to family, friends, and husband Mr. Calloway.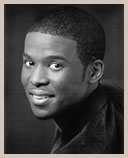 Timothy Parham (Ensemble) is a native of Birmingham, AL, current resident of New Jersey and holds a BA in Theatre from Alabama State University. He is no stranger to the stage. Off -Broadway, he appeared in August in April, a tribute to the work and legacy of August Wilson. Other credits include Streamers, The Wiz, The Diary of Blackmen written by Texas' own Thomas Meloncon, The Crucible (directed and produced by professor and legend Dr. Tommie "Tonea" Stewart) and Anthony Sweeting's The Soul of Nat Turner. Parham aspires to find success in film and television and seems to be well on his way. Movie credits include The Rosa Parks Story where Timothy played Elijah Banks, a boy wrongfully sentenced to death by electrocution and the independent film Skinwalker: Night of the Shaman. Parham thanks God for all his blessings and his family for their continued support. I love you, Nicole!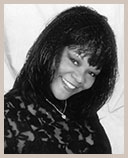 Alisa Peoples Yarbrough (Musical Arranger/Ensemble), half of the internationally renowned duo Yarbrough & Peoples, was also born and raised in Dallas. She began performing by playing the piano and singing in church and then joined a community choir, traveling and singing with such greats as James Cleveland and Mattie Moss Clark. After she teamed up with Cavin Yarbrough, a childhood friend, they had great musical success in Los Angeles as Yarbrough & Peoples, which earned them a Grammy nomination for their #1 hit, "Don't Stop the Music." Now they own a music production company and continue to write and perform. She joined the Blind Lemon cast in 2002. www.yarbroughandpeoples.net www.myspace.com/yarbroughnpeoples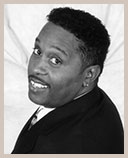 Cavin Yarbrough (Musical arranger/ Lead Belly) is the other half of Yarbrough & Peoples. The Dallas native began his entertainment career as a back-up singer for Leon Russell. He and his wife and musical partner, Alisa Peoples Yarbrough, had four Top 10 singles and earned a Grammy nomination for the hit single "Don't Stop the Music" from the album The Two of Us. Their current album is The Best of Yarbrough & Peoples, and their latest chart-topper is Gangsta Lovin', by Eve, featuring Alicia Keys. Cavin's theatrical experience began with a performance in Blues Bar, starring Billy Preston and the late great Phyllis Hyman. www.yarbroughandpeoples.net www.myspace.com/yarbroughnpeoples


Skip Krevens (Guitar) has been playing guitar for over 35 years. Also plays pedal steel guitar, banjo, bass and sings. Credits include The Will Rogers Follies on Broadway and at The Papermill Playhouse; national tour of Frank Wildhorn's The Civil War (starring Larry Gatlin and BeBe Winans); national tour of The Best Little Whorehouse In Texas (starring Ann-Margret); and Urban Cowboy on Broadway. Skip has also played with Pam Tillis on "The Conan O' Brien Show," and has done countless recording sessions, jingles, etc. "I am very excited to be performing with such a talented company. This is truly a great opportunity for any guitarist and I am honored to be a part of Blind Lemon Blues at the York."

Russell Parkman (Scenic Design) has been teaching in the graduate design program at Southern Methodist University for the past 10 years. Internationally, he has designed at the Flamnco Bienale in Seville, the Teater Ibsen in Norway and the Teatro Popular in Bogotá Colombia. In New York, Russell has designed at the Perry Street Theatre, MCC, L a Cucaracha, The New Theatre of Brooklyn, Fordham University and New York Stage and Film. His regional credits include Cleveland Playhouse, Cincinnati Playhouse, Huntington Theatre, Missouri Repertory Theatre, the Geva Theatre, El Teatro Campesino, Santa Fe Stages, the Dallas Theatre Center, the Denver Center Theatre, Cincinnati Playhouse, Playmaker's Repertory Theatre, the Meadow Brook Theatre, Yale Repertory Theatre, Skylight Opera and Memphis Opera. Russell is a graduate of the Yale School of Drama.

Steve Woods (Lighting Designer) has enjoyed international success that has taken him to Berlin, London, Moscow, Prague, Athens, Taipei, Budapest, and dozens of other locations around the world. His work in New York has included such famed cites as the Lincoln Center, Juilliard, the Theatre for a New Audience, Riverside, and Joyce Theatre. His regional success includes shows for the Dallas Theatre Center, Cumberland County Playhouse, The Shakespeare Theatre (DC), The Kennedy Center, New Jersey Shakespeare Festival, Barter Theatre, Theatre Virginia, and Spoleto Festival. Light for dance performances include Limon Dance Company, Compania Nacional de Danza de Mexico, Jacobs Lamhut, Garth Fagan, John Cranko, Donald McKayle and Daniel Nagrin. His televisions successes consist of PBS broadcasts of Rigoletto, Lucia de Lammermoor, Susannah, Evangeline, Lewis and Clark, Rachael, as well as events and programs for MTV, BBC, ESPN and CBS. Woods is Head of Stage Design at Southern Methodist University.


Tommy Bourgeois (Costume Design) has designed costumes for Ballet Austin, including their Nutcracker and Taming of the Shrew, which was commissioned by the Kennedy Center in 2003. His costumes have been seen in Six Flags Over Texas Christmas shows, Jazzland in New Orleans, and in Dixie Stampede shows. He also designed South Pacific for Dallas Summer Musicals in 1999 and created costumes for the premiere production of Blind Lemon: Prince of Country Blues at Dallas' Majestic Theatre. He has worked for the Dallas Opera as their props designer for 26 years and has also worked for the Dallas Shakespeare Festival.

Obba Babatunde (Directorial & Dramaturgical Consultant) is a celebrated actor of both stage and screen, who is known for an Emmy-nominated performance in the television movie Miss Evers' Boys, and NAACP Image Award-nominated performance in the TV movie Introducing Dorothy Dandridge, and a Tony Award-nominated role for his Broadway performance in the original cast of Dreamgirls. His TV roles have often portrayed authority figures, such as a recurring guest-starring role as a high school principal on "Dawson's Creek," an appearance as a judge in a two-part episode of "Any Day Now," and as the father of the main characters on "Half & Half." He also played Harvard College Dean Cain in the movie How High, and co-starred as an attorney in Philadelphia and as a senator in the 2004 reprise of The Manchurian Candidate. Other TV shows he has had recurring roles on include "The Fresh Prince of Bel-Air," "Chicago Hope," "Rocket Power," "Static Shock," and "Karen Sisco."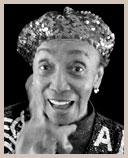 Norma Miller (Choreographic Consultant) is a dancer, award-winning choreographer, producer, stand-up comic, actress and author. After winning a dance contest at the Apollo Theatre, she joined Herbert White's Lindy Hoppers at Harlem's Savoy Ballroom in 1935. She has toured the nation and abroad, appearing in films as well as on stage. She made regular appearances as Grady's Lady on Redd Foxx's network television show, and the the co-author of a book on African American comedy. She is the author of Swingin' at the Savoy: The Memoir of a Jazz Dancer and is the subject of Alan Govenar's book Stompin' at the Savoy: The Story of Norma Miller. In 2003, Norma Miller was awarded a National Heritage Fellowship from the National Endowment for the Arts.

Janet Watson (Movement Consultant) has choreographed for Broadway, Off-Broadway and regional theatre across the country. She is happy to be involved in her 10th show at the York Theatre.